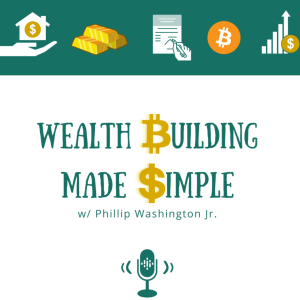 Wednesday Apr 12, 2023
Wealth Mindset: Don't chase the desires of your heart...Attracting them feels much easier
Summary notes:
Not chasing relationships goes against the advice offered in many of the business books we read.  Jay Z and LeBron James are examples of people who have achieved success by utilizing their talents, resources, and relationships within their circle of friends and family, rather than trying to chase relationships with wealthy people. 
Money is attracted to money, and having the right kind of mental attitude draws like-minded people and resources to you.

Instead of chasing relationships, become the relationship you want to attract.  Be the kind of  person you want around yourself and watch you attract those people right to you.


Timestamps
0:00:01 Don't Chase Relationships in Business

0:01:15 The Power of Networking: How Jay Z and LeBron James Attract Success

0:03:53 The Power of Attracting Positive Relationships
Powered by Stone Hill Wealth Management
https://stonehillwealthmanagement.com/
Phillip Washington, Jr. is a registered investment adviser.  Information presented is for educational purposes only and does not intend to make an offer or solicitation for the sale or purchase of any specific securities, investments, or investment strategies.  Investments involve risk and, unless otherwise stated, are not guaranteed.  Be sure to first consult with a qualified financial adviser and/or tax professional before implementing any strategy discussed herein. Past performance is not indicative of future performance.