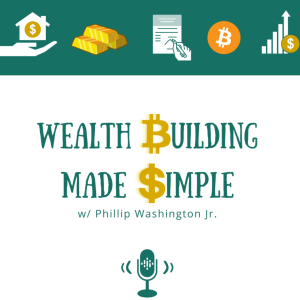 Friday Apr 14, 2023
Investing: The Lost Decades and what to do about the one around the corner
Summary notes:
The US stock market has had about 3 lost decades in the last 100 years and this next decade is likely the next one.  
Lost decades happen because of the collective emotional state of "The Market".  Investors can choose to passively invest their money in the market and be subject to the results of the emotional state of the market or they can choose to manage be mindful of place their resources only in places where the dominant emotional state is faith in the future.  
Powered by Stone Hill Wealth Management
https://stonehillwealthmanagement.com/
Phillip Washington, Jr. is a registered investment adviser.  Information presented is for educational purposes only and does not intend to make an offer or solicitation for the sale or purchase of any specific securities, investments, or investment strategies.  Investments involve risk and, unless otherwise stated, are not guaranteed.  Be sure to first consult with a qualified financial adviser and/or tax professional before implementing any strategy discussed herein. Past performance is not indicative of future performance.