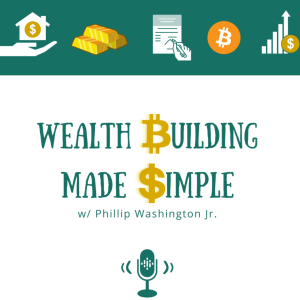 Thursday Mar 30, 2023
Business: Being intentional about the investments you make in your business
Summary notes:
Managing expenses is important if you are looking to increase cash flow.  You can't cut your way to prosperity, which suggests that one cannot grow a business if they are spending too much time worrying about expenses.

Business owners should have a budget based on historical trends, and should look back at their spending habits to ensure they are keeping their employees happy but not overspending. Technology can help to drive down costs, and business owners can look for efficient ways to deliver goods and services. 
Timestamps


0:01:17 Managing Expenses for Cash Flow and KPI Management

0:03:06 Managing Expenses to Achieve Business Growth

0:07:21 Understanding Cash Flow and Expenses for Successful Business Owners


Powered by Stone Hill Wealth Management
https://stonehillwealthmanagement.com/
 Phillip Washington Jr. is a registered investment adviser.  Information presented is for educational purposes only and does not intend to make an offer or solicitation for the sale or purchase of any specific securities, investments, or investment strategies.  Investments involve risk and, unless otherwise stated, are not guaranteed.  Be sure to first consult with a qualified financial adviser and/or tax professional before implementing any strategy discussed herein. Past performance is not indicative of future performance.